Overview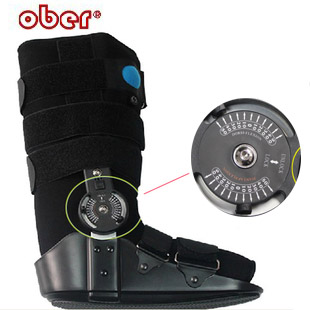 Achilles tendonitis is a condition of irritation and inflammation of the large tendon in the back of the ankle. Achilles tendonitis is a common injury that tends to occur in recreational athletes. Overuse of the Achilles tendon can cause inflammation that can lead to pain and swelling. Achilles tendonitis is differentiated from another common Achilles tendon condition called Achilles tendinosis. Patients with Achilles tendinosis have chronic Achilles swelling and pain as a result of degenerative, microscopic tears within the tendon.
Causes
Achilles tendonitis is an overuse injury. Too much too soon is the common cause of overuse injuries, however other factors can contribute to developing the condition. An increase in activity, either distance, speed or a sudden change to running up hills. As a rule of thumb distance runners should increase their mileage by no more than 10% per week. A change of footwear or training surface for example suddenly running on soft sand can cause the heel to drop lower than normal making the tendon stretch further than it is used to. Weak calf muscles can tighten or go into partial spasm which again increases the strain on the achilles tendon by shortening the muscle. Running up hills - the achilles tendon has to stretch more than normal on every stride. This is fine for a while but will mean the tendon will fatigue sooner than normal. Overpronation or feet which roll in when running can place an increased strain on the achilles tendon. As the foot rolls in (flattens) the lower leg also rotates inwards which places twisting stresses on the tendon. Wearing high heels constantly shortens the tendon and calf muscles. When exercising in flat running shoes, the tendon is stretched beyond its normal range which places an abnormal strain on the tendon.
Symptoms
The pain associated with Achilles tendinitis typically begins as a mild ache in the back of the leg or above the heel after running or other sports activity. Episodes of more severe pain may occur after prolonged running, stair climbing or sprinting. You might also experience tenderness or stiffness, especially in the morning, which usually improves with mild activity. If you experience persistent pain around the Achilles tendon, call your doctor. Seek immediate medical attention if the pain or disability is severe. You may have a torn (ruptured) Achilles tendon.
Diagnosis
A doctor or professional therapist will confirm a diagnosis, identify and correct possible causes, apply treatment and prescribe eccentric rehabilitation exercises. An MRI or Ultrasound scan can determine the extent of the injury and indicate a precise diagnosis. Gait analysis along with a physical assessment will identify any possible biomechanical factors such as over pronation which may have contributed to the achilles tendonitis and training methods will be considered. Biomechanical problems can be corrected with the use of orthotic inserts and selection of correct footwear.
Nonsurgical Treatment
Treating Achilles tendinitis rarely requires much professional intervention. Ease the pain with OTC pain killers. Stretch and strengthen the Achilles tendon. Stop the condition from happening again. Doctors treating Achilles tendinitis will recommend the following options for accomplishing this. Pain Killers - Generally ibuprofen (Advil) or naproxen (Aleve) will ease the mild pain. Physical Therapy, Stretches and exercises devised to lengthen and strengthen the Achilles tendon will help reduce pain and prevent future recurrence. Orthopedic Supports, Heel-elevating insoles or other orthotic devices can reduce the strain on the Achilles tendon, helping ease the inflammation and pain.
Surgical Treatment
For paratenonitis, a technique called brisement is an option. Local anesthetic is injected into the space between the tendon and its surrounding sheath to break up scar tissue. This can be beneficial in earlier stages of the problem 30 to 50 percent of the time, but may need to be repeated two to three times. Surgery consists of cutting out the surrounding thickened and scarred sheath. The tendon itself is also explored and any split tears within the tendon are repaired. Motion is started almost immediately to prevent repeat scarring of the tendon to the sheath and overlying soft tissue, and weight-bearing should follow as soon as pain and swelling permit, usually less than one to two weeks. Return to competitive activity takes three to six months. Since tendinosis involves changes in the substance of the tendon, brisement is of no benefit. Surgery consists of cutting out scar tissue and calcification deposits within the tendon. Abnormal tissue is excised until tissue with normal appearance appears. The tendon is then repaired with suture. In older patients or when more than 50 percent of the tendon is removed, one of the other tendons at the back of the ankle is transferred to the heel bone to assist the Achilles tendon with strength as well as provide better blood supply to this area.
Prevention
So what are some of the things you can do to help prevent Achilles Tendinitis? Warm Up properly: A good warm up is essential in getting the body ready for any activity. A well structured warm up will prepare your heart, lungs, muscles, joints and your mind for strenuous activity. Balancing Exercises, Any activity that challenges your ability to balance, and keep your balance, will help what's called proprioception, your body's ability to know where its limbs are at any given time. Plyometric Training, Plyometric drills include jumping, skipping, bounding, and hopping type activities. These explosive types of exercises help to condition and prepare the muscles, tendons and ligaments in the lower leg and ankle joint. Footwear, Be aware of the importance of good footwear. A good pair of shoes will help to keep your ankles stable, provide adequate cushioning, and support your foot and lower leg during the running or walking motion. Cool Down properly, Just as important as warming up, a proper cool down will not only help speed recovery, but gives your body time to make the transition from exercise to rest. Rest, as most cases of Achilles tendinitis are caused by overuse, rest is probably the single biggest factor in preventing Achilles injury. Avoid over training, get plenty of rest; and prevent Achilles tendinitis.